New Jersey Wedding Photographers
Johns & Leena Photography
Our images trigger the most sacred and special memories of YOUR special day and create a real deep sense of mood. We are never obtrusive, instead, we blend in, a quality that enables us to capture every raw emotion and moment, capturing those fleeting yet special moments in time at just the right moment. We incorporate clever interplay of lights and shadows, softness and contrast unlike any other photographer, personally editing each of YOUR final images in post-production. Our photography has a quality to it that makes YOU go back in time and be truly present in the image.
We are Johns & Leena, a husband & wife NJ Wedding Photography team based out of Princeton, NJ, serving all across New Jersey. We excel in capturing the moments that you want to re-live in crisp and classic images that will always make you keep coming back to view the pictures, time and again.
We serve Princeton, Hamilton, West Windsor, Lawrenceville, New Brunswick, Edison, Woodbridge, Cherry Hill, Jersey Shore, Atlantic City, Parsippany, Short Hills, Upper Saddle River, Alpine, Little Silver, Glen Ridge, Hoboken, Jersey City, Westfield, Summit, Montgomery, Cranbury, Cape May and the greater New York City area. We have also shot many out of state weddings and international weddings as well.
Our most popular wedding package is 8 hours of coverage that includes an engagement shoot & two photographers for the wedding day. Our pictures speak for the quality that we deliver and we promise you a hassle free service for your big day.
Want a Price Quote?
Have Questions?
Schedule an Appointment?
Testimonials
Looking back through the photos of our wedding day, I am thrilled with every moment that Johns and Leena captured- they managed to be everywhere and cover so much ground without being at all obtrusive. Our first look and group shots were particularly stunning- the process of taking these photos with Johns and Leena felt so personal and natural. I highly recommend them for any wedding or party event.
Ariana
They are the dynamic duo. I was beyond satisfied with my engagement photos. I can hardly wait to see what they captured on my wedding day.
Karen
My husband and I could not have been more pleased with Johns and Leena Photography. Our engagement and wedding pictures are absolutely perfect. They made it a wonderful experience and it was truly a pleasure working with them!
Caroline
..they are the best value that you can find, and most importantly the photos came out beautifully and will be wonderful memories for our family. I would highly recommend them.
Florence
We hired the best wedding photography ensemble ever! Johns & Leena were absolutely phenomenal!!! We couldn't be happier with the level of professionalism, creative excellence and unique aesthetic design. Thank you for making me feel like a princess on the most important day of my life! 🙂
Suni
We had a wonderful experience with Johns and Leena photography for our daughter's big celebration at the Boathouse in Mercer County Park. They worked superbly as a team and the quality of the pictures, both posed and candid, was amazing. They were super passionate, diligent, and flexible with everything we asked for. Although they cover many weddings, I think they are a great team for any occasion and we will definitely work with them again for our next event!
Neha
I hired Johns & Leena to photograph my daughter's wedding in Brooklyn in 2016 and again to take family photos at my home in Greenwich, CT. They were very professional and the photos are always exceptional..
Jenny
Johns is really passionate about his work that makes him look for the best spots and angles to click pictures. He was very prompt at delivering the pictures with editing within the promised period. Our friends and family loved the pictures and finally we are happy we have some great pictures of us together. Overall we had a great experience and we would definitely like to recommend them for couple photo shoots 🙂
Pooja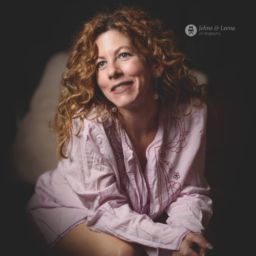 Leena and Johns were very professional. They had great ideas for poses and props and made it a fun experience.
Melanie
Check Availability & Pricing
Want a Price Quote? Have Questions? Schedule an Appointment? Call us at 609 436 0747 OR Send a Text Message OR submit the form below.